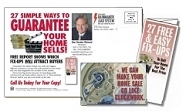 RAINMAKER POSTCARDS

FREE Brochures Included
With every campaign, you receive 80 matching direct reponse RAINMAKER BROCHURES™ (10 for each card style) included with your shipment. You can put RAINMAKER POSTCARDS to work immediately and be ready to respond immediately to serious buyers and sellers. Additional RAINMAKER BROCHURES™ are always available for purchase separately.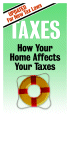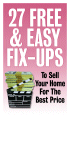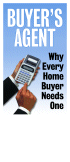 10 Powerful Campaigns, 32 Profitable Offers
Pick the seller or buyer campaigns to fit your marketing goals. Then target your best prospects. RAINMAKER POSTCARDS make it easy to plan and budget your entire year's marketing campaign. All cards come personalized with your individual imprint.


aListing Campaign 1

aShort Sale Campaign

aListing Campaign 2

aForeclosed Campaign

aMove-Up Campaign

aFirst-Time Buyer Campaign

aExpired Campaign

aNew Home Campaign

aFSBOCampaign

aPick-Your-Own Campaign


You're In Control
RAINMAKER POSTCARDS are flexible. You're not locked into an "all or nothing" monthly program. Order various card quantities. Reorder your most successful cards any time. Use extra cards for follow-up -- nothing is wasted.

Immediate Direct Telephone Response Right To You
Grab serious prospects while they're still at the mailbox with professional, full-color graphics and a direct response offer crafted to get more calls for your precious marketing dollars. RAINMAKER POSTCARDS eliminate the risk of losing "ready" prospects while they wait for reply mail. Beat your competition. Effortlessly get prospects to call you first with RAINMAKER POSTCARDS.

Fresh Offer With Every Card
Get more results by putting a colorful, fresh, new offer in front of prospects with every card, not the same repetitious black-only imprint they've seen before on the all-important address side.

Delivery Options

Print & Ship Cards Only (Jumbo-size 8.5"x5.5") - Economical Do-It-Yourself Mailing Option. Additional sets in increments of 100 sets.

Print & Mail Turnkey Service (Jumbo-size 8.5"x5.5") - Do-It-For-Me Addressing, Postage, Color Imprint, UV-coated Paper
Postcards mailed to any number of valid addresses (200 minimum).
Free direct response Special Reports shipped with your order
Perfect for one-to-one prospect follow-up all year
Select campaigns to attract listings, move-up sellers, or first-time buyers. The choice is yours! Minimum is just 200 sets (1600 cards) per order.